Icy Gifts 2
Christmas is in danger! Santa and all of his gifts are frozen. Blast away Santa's ice encasing using a variety of weapons and power-up's to save Santa and Christmas! Catch the gifts, upgrade your arsenal of bombs, earn awards and have a BLAST! Play Now!
60 Seconds Santa Run
It's Xmas soon, and you are late! Get the fat Santa through 8 challenging platform puzzle levels and to the toy factory before the time runs out!
Play Now!
Snowmen
Snowmen is point and remove puzzle game where your goal is to eliminate all the snowmen. Play Now!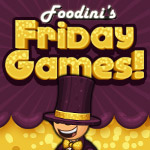 Comments
Powered by Facebook Comments