Lockehorn
Use your sliding skills and might to crush the snow spirits and free your tribe from the big freeze. Play Now!
Demons vs Fairyland
The people of Fairyland are after you. Fight your way back to the dark forest in this epic tower defense ! Raise an army of skeletons, command powerful beasts, summon zombies, and upgrade your towers!
Play Now!
Super Sub Hero
Guide a scared little Eskimo boy through a series of puzzles on a quest to save his grandpa.Combine your puzzle-solving abilities with your arcade gaming skills to help this fellow accomplish his quest. Play Now!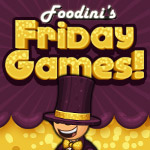 Comments
Powered by Facebook Comments