Hey Everyone!
For those of you who haven't heard yet, our next game is Papa Louie 2: When Burgers Attack! The much anticipated sequel to Papa Louie: When Pizzas Attack!
Papa Louie was our first real game that we developed as a company. It came out way back in 2006, when Flash gaming was just getting started. Although it looks primitive now, at the time it was one of the few tiled platformers to be released in Flash. Back then, you really had to jump through hoops to get a platformer to work well and be playable using Flash. It was also the first time the world got to see Papa Louie and his loyal customers. A year later, we developed Papa's Pizzeria as a side note that turned into a huge success online. Since then, we have followed Papa Louie and his customers throughout 7 restaurant games (Gamerias). All the while, we have been contemplating a sequel to Papa Louie: WPA. Throughout the 6+ years, we have had many different ideas floating around Flipline Studios as to what the sequel would be like. It wasn't until the beginning of January that we finalized the game concept and started working on it. One of the major differences between Papa Louie 2 and the original, is that Papa Louie is the one who is captured and its up to Marty and Rita to save the day…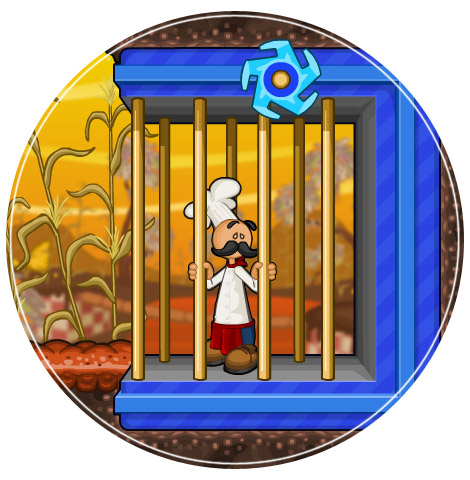 Will Papa Louie be rescued? Will he ever get a chance to open another restaurant?
Stay tuned for more details!
Comments
Powered by Facebook Comments