Resort Empire
Build a wildly popular resort from scratch! Build lodging for your guests to stay overnight. Then build up your resort with ice cream stands, suishi bars, arcades and more! Play Now!
Jim Loves Mary
This is a story about true love between Jim and Mary! Help them to meet each other on every of 20 fun levels. The game can also be played by 2 players on one keyboard.
Play Now!
Parking Hooligan 2
Parking Hooligan is back! Destroy everything! Use your car to hit everything on the road, don't leave a single tree standing… Play Now!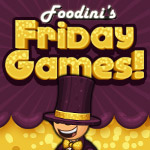 Comments
Powered by Facebook Comments