Grand Prix Go 2
Return to the race track again and compete in 2 racing series in this formula 1 style isometric racing game. Use the cursors to steer and X to boost. Replenish your boost by completing laps. Play Now!
Revive the Monster
Eyevil the magician has transformed all the Monsters to stone. Guide the Water Blob past the obstacles and Revive the Monster!
Play Now!
Lost Galaxy
Lost somewhere in the galaxy, you have to push blocks to make your stand against an alien world to find a way home. Timing is everything when you have to avoiding alien lifeforms, laser turrets and deadly robots while seeking your way home. Play Now!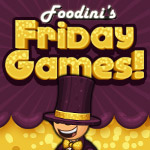 Comments
Powered by Facebook Comments