Civilizations Wars 2 Prime
Your legend in world of Civilizations Wars 2 begins now. Battle through levels, learn spells, master new skills, and conquer huge monster! Create your Legend! Play Now!
Go Under
Help this little guy avoid obstacles and solve puzzles by traveling between the surface and the underground. Play Now!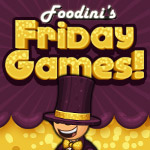 Comments
Powered by Facebook Comments