Knight Slider
Twist the levels, KO the goblins, get the key and reach the exit in this addictive puzzle/action game that is perfect for both casual and hardcore audiences.
Play Now!
Score the Goal
A soccer physics puzzles, with over 70 levels this game will keep you entertained for hours,
simply score the goal by completing various puzzles. Play Now!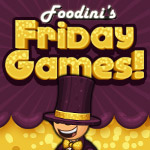 Comments
Powered by Facebook Comments