Inner Demon
You're a demon in a hunt for mortal souls! Search for humans, possess their bodies and deliver them to the underworld. Complete 30 levels of puzzle-based soul snatching to reach the final target: King Wiz, the human overlord. Play Now!
Bomb of Love
This is a story of two zombies in love. But also, a story about bombs… zombies and bombs…. and love. Check it out!
Play Now!
Cats n Fish 2
Those three fluffy friends are back in a new adventure! Now you need to help them to walk through the fire, learn how to use teleports and overcome many other circus traps! Of course, you need to collect a lot of fish during this dangerous adventure. Are you ready? Play Now!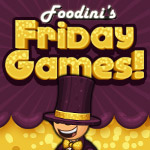 Comments
Powered by Facebook Comments