Hey Everyone!
For this week's sneak peek, we're moving on to the all new Bake Station in Papa's Pizzeria To Go!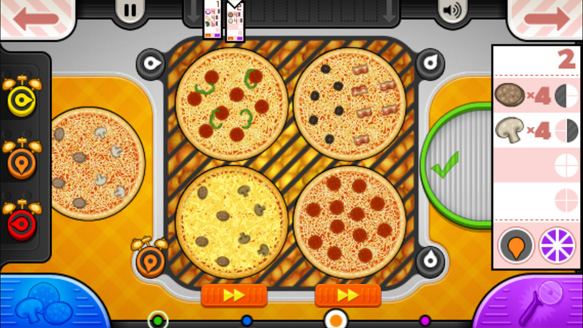 The Bake Station is fully redesigned from the ground up to incorporate more stuff, and streamline the experience. After the Topping Station,  your pizza will be waiting for you in the Bake Station. You will be able to then drag your pizza onto Papa's famous coal-fired pizza oven. Unlike the original, you will have access to upgrades like alarms and oven boosters. Customers can have their pizzas cook half-baked, regular, or extra crispy, and you can get alarms for all three of those. If your customers are getting impatient, you can grab some boosters to cook those pizzas up extra fast. Once the pizza is finished cooking, simply drag it over to the green tray to send it over to the next station.
To further show off just how far we have come from the original 2007 Papa's Pizzeria, check out this pic of the old Bake Station: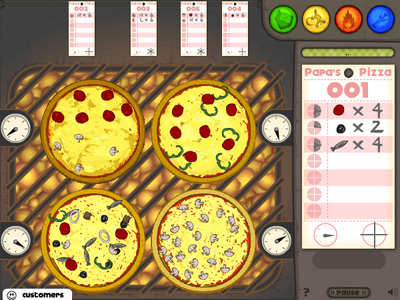 Stay tuned for more information on Papa's Pizzeria To Go!
Comments
Powered by Facebook Comments