Hey Everyone!
This week, we wanted to take you behind the Flipline Curtain and show you just how Papa Louie 3 is being created.
A robust platformer game like Papa Louie 3 needs an equally robust Level Editor to both create and adjust levels throughout the development process. We created our level editor from scratch and it has evolved over the years with every new game. Each of our platformers has a level editor that we use that is tailored to that specific game.
Now before we get any further, let me clarify: This is a Level Editor that we use here at Flipline Studios. Please do not misinterpret this blog post and think that we will be releasing a Level Editor with the game. Though that would be awesome, it's not designed for public use.
It's all very technical, and we could write pages upon pages about each of the tools and how they are used.  But for this post, we just want to give you a quick glimpse into our work environment and how we bring these games to life.
With that being said, check out Papa Louie 3′s Level Editor (Click on the image for a larger view):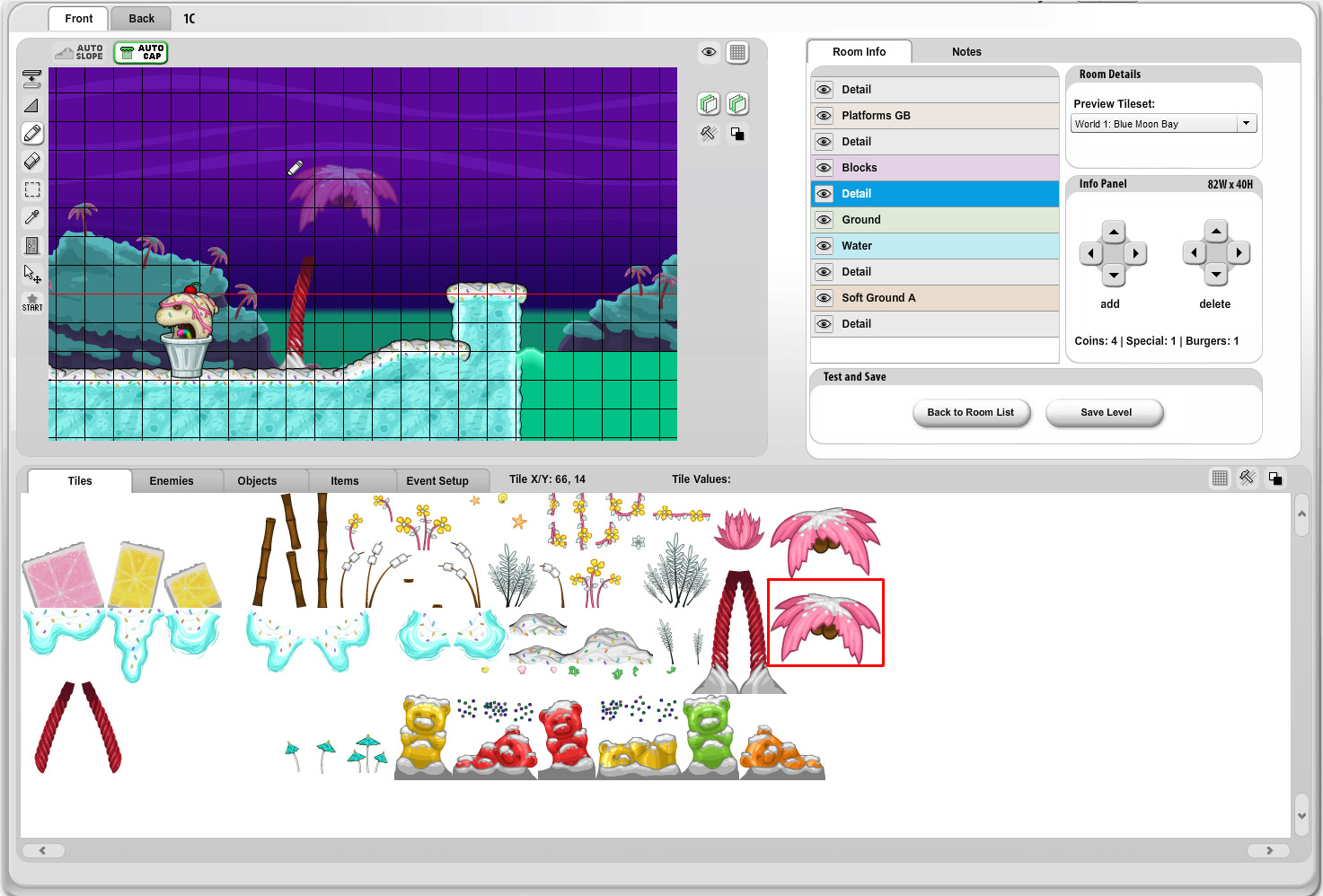 Here we have three main parts… first being the Stage panel: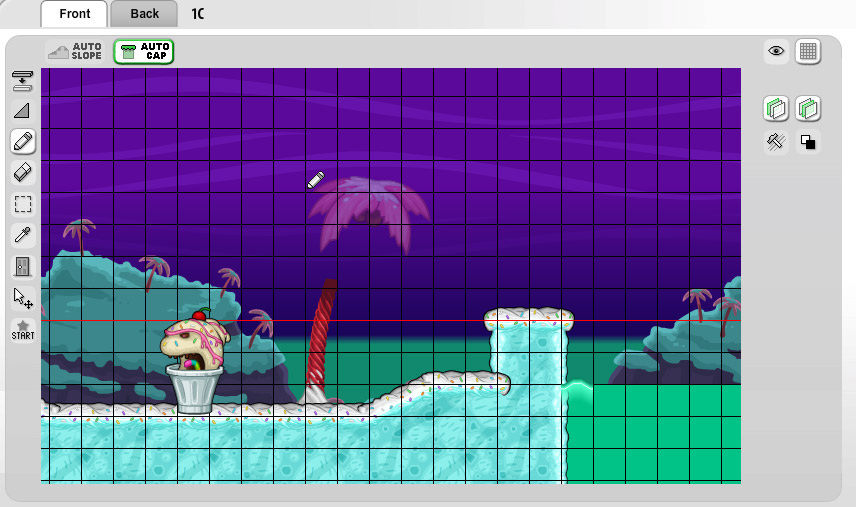 Here you can see the level laid out on the grid. We can pan around the environment. We have a wide variety of tools that we use to draw, erase, and select tiles. When drawing the ground, it automatically adds all the edging and caps, and can even automatically slope the ground. It's pretty neat.
Then we have the Storage panel
Here we can grab background objects to place around the area. We can also grab any enemy, object, or item to place in the level. The Event Setup tab is used for orchestrating complicated events like telling a Switch to open a specific Door when pressed.
The third part is the Layers panel.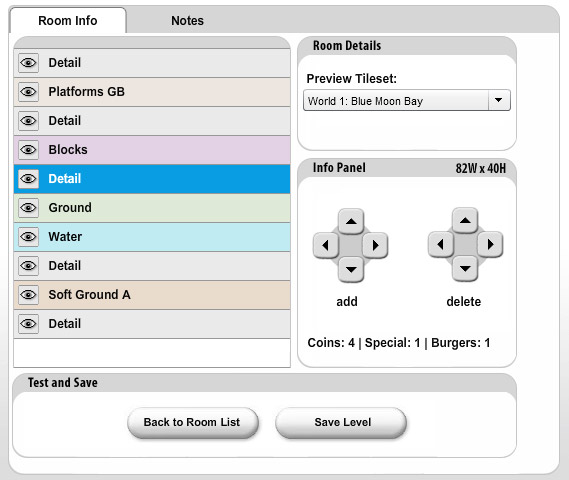 This is where we go to select different parts of the level to draw and adjust. Bridges (Platforms GB), Blocks, Ground and Soft Ground  all have their own layer to work in. The Detail layers are where things like trees, bushes and other background objects are placed. We even have our new Water layer which is used to draw in the boundaries of the swimming areas of a level. From this Panel, you can also save the level, set the level's tilesheet, along with making it larger or smaller.
That's our Level Editor in a nutshell! Stay tuned for more info and sneak peeks of Papa Louie 3: When Sundaes Attack!
Comments
Powered by Facebook Comments