Hey Everyone!
We've been working hard on Papa Louie 3 and making some great progress on the game! This week we've been working on some of the levels in the game, including an epic boss fight, as well as adding the customers and their weapons. We're still working on the game and don't have a release date planned yet, but in the meantime here's a look at more enemies that will be appearing in Papa Louie 3: When Sundaes Attack!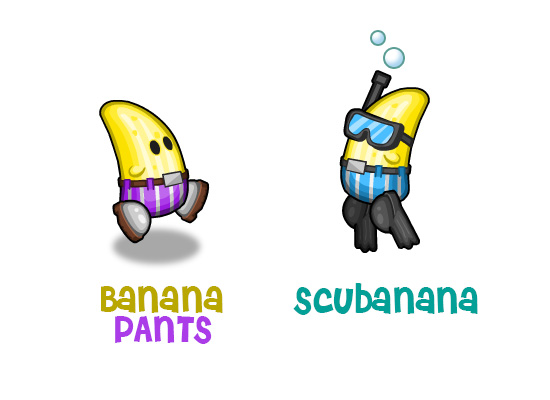 You may remember Banana Pants from Foodini's "Cool Shot" mini-game in previous Gamerias, and he'll be hopping his way across Munchmore in Papa Louie 3. When you're swimming in some of the underwater areas, you'll also find the aquatic Scubananas kicking up and down in the water, so try to stay out of his path!
Stay Tuned for more info for Papa Louie 3: When Sundaes Attack!
Comments
Powered by Facebook Comments