Age of Wonder: The Lost Scrolls
Follow the epic journey of Eratosthenes. After discovering a secret room full of ancient wisdom in the great library of Alexandria, you make it your mission to spread that knowledge throughout the land.
Play Now!
Kram Keep
Explore the castle, shoot enemies, and collect new abilities! How much can cram into a single screen? You're about to find out! Play Now!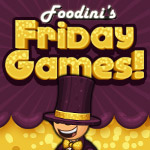 Comments
Powered by Facebook Comments