Frozen Islands
An angry ice giant attacked our peaceful islands this morning. All villagers were frozen. We will not sit idly by! Save your Viking comrades from captivity and free all the islands! Play Now!
Juicy Bazooka
Revenge is a dish best served NOW! It's time to get crazy with your brand new Juicy Bazooka!
Play Now!
Goblin Treasure Hunt
Your hero has gotten lost in a mysterious forest where he finds two suspicious chests filled with coins and an endless supply of rare items. Work your way up to the top and defeat all the gloomy monsters that want your treasure! Play Now!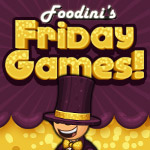 Comments
Powered by Facebook Comments