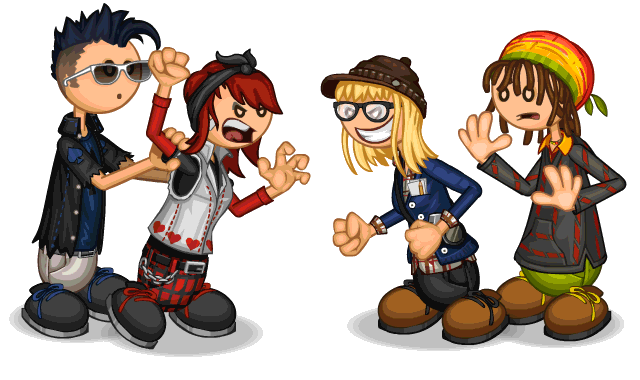 Papa's Next Chefs Finals: Rudy vs Hacky Zak and Scarlett vs Shannon.
This is it everyon!!! It's time to decide who will be… Papa's Next Chefs!!!
Rudy (8,225 votes)
Hacky Zak (2,630 votes)

Loading ...

Scarlett (8,355 votes)
Shannon (2,466 votes)

Loading ...
Don't forget, the winners of this match will be the chefs in Papa's newest restaurant…
Papa's Cheeseria!!


Comments
Powered by Facebook Comments