Hey Everyone!
This week's sneak peek is the Bake Station from Papa's Cupcakeria To Go!
A few weeks ago, we showed off the Batter Station, where you choose the Cupcake wrapper design and poured the correct cake batter. After all that is done, the cupcake tray slides over to the Bake Station. From there, you will drag the cupcake tray into the oven where they will bake and slowly rise up. This station will have various upgrades like Boosters and Alarms for all four quadrants of the oven.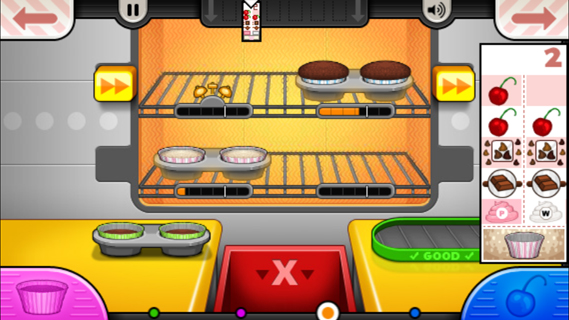 Once the cupcakes are properly cooked, you will drag them to the green tray and send them over to the Topping Station.
Stay tuned for more sneak peeks of Papa's Cupcakeria To Go!
Comments
Powered by Facebook Comments