Swords and Souls
Welcome to Soul Town! Design your Soul, train him and step into the Arena! Unlock new skills, buy new equipment and make your way to the top in this exciting RPG/Training game! Play Now!
Pirate Kaboom
Bandits and buccaneers alike had better watch their backs when this pirate captain sails the high seas!
Play Now!
Cyber Chaser 2
It is time to take revenge to Aliens for their treacherous invasion. The game combines the exciting gameplay of Joyride Jetpack and insane old-school action of Contra. Unlimited fun is waiting for you again! Play Now!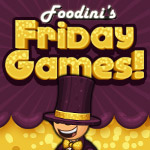 Comments
Powered by Facebook Comments