Hey Everyone!
Here at Flipline Studios, we are currently play-testing the game and finding/fixing bugs in Papa's Cupcakeria HD. So far… So good! We've been hard at work on Cupcakeria HD and To Go since before Papa's Cheeseria even launched. So we are thrilled to see things finally coming together!
For this week, we wanted to show off the Bake Station! For those who haven't played the original, let me explain a few things. After you have poured your cupcakes in the Batter Station, it's time to cook them up! The Bake Station has several upgrades that you can buy with the tips you earn in-game. Upgrades like alarms will help you multitask between stations, and boosters will help speed things up!
Once the cupcakes are perfectly cooked, you'll want to drag them to the counter on the right-hand side, and they will quickly slide over to the Build Station.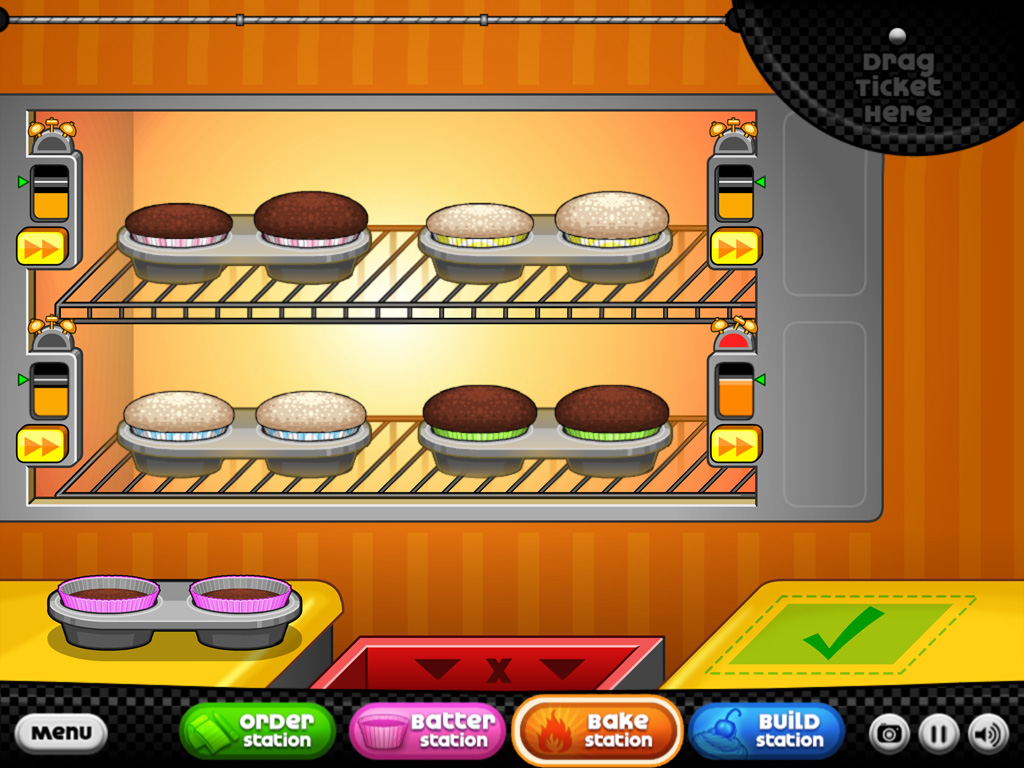 Stay tuned for more sneak peeks of Papa's Cupcakeria HD!
Comments
Powered by Facebook Comments