Hey Everyone!
Hope you all are enjoying Papa's Bakeria! This year we changed things up a bit and launched a Gameria in the spring instead of the summer. While we may be a long ways from the next Gameria, we decided this is the absolute best time of the year to start up … Papa's Next Chefs 2016!
As some of you may know, the Papa's Next Chef tournament is a yearly challenge where you, the fans, get to choose who will be working at Papa's next restaurant! We will be showcasing 2 battles each week, one for the guys position and one for the girls position. The winners of each week move on to the next round and one step closer to becoming Papa's Next Chefs!
This year we have the Pomegranate Division, the Peach Division, the Kiwi Division, and the Dragonfruit Division. Let's get this party started!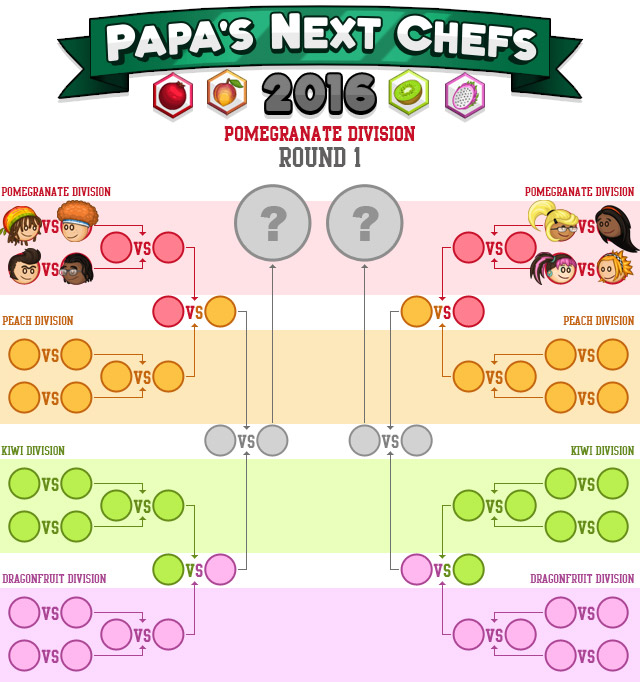 Papa's Next Chefs: Pomegranate Division Round 1: Hacky Zak vs Connor and Janana vs Sasha.
You decide who moves on to the Division Finals and closer to becoming Papa's Next Chefs!
Hacky Zak (5,002 votes)
Connor (2,894 votes)

Loading ...

Janana (4,446 votes)
Sasha (3,457 votes)

Loading ...
Comments
Powered by Facebook Comments