Hey Everyone!
Things just keep getting better for Papa's Taco Mia HD! Last week we broke the news that Specials would be making their HD debut… but it doesn't end there!  Papa's Taco Mia HD will also have… STICKERS!!!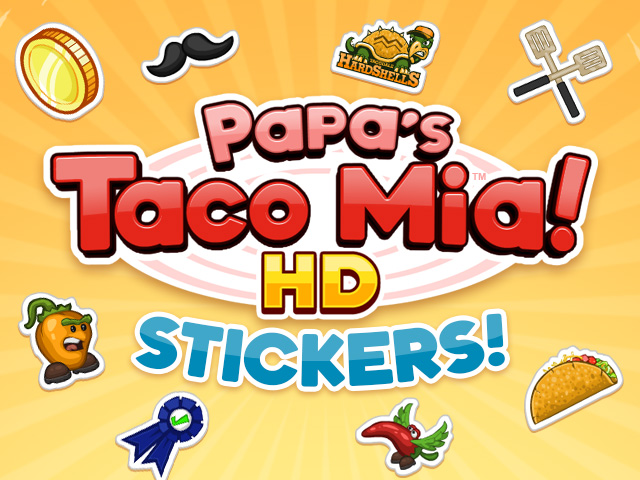 So now you can complete challenges to unlock 90 stickers. As with Papa's Bakeria, you will also be able to use those stickers to unlock alternate outfits for all your customers! For those of you who haven't played Papa's Bakeria, here is some more info on Stickers and Outfits!
We are SOOOOOOOO excited because this will be the biggest, fun-filled HD game yet!
Also, we are switching Papa's Next Chefs Tournament to Tuesdays. Stay tuned for more Sneak Peeks of Papa's Taco Mia HD!
Comments
Powered by Facebook Comments