Hey Everyone!
Last week on the blog, we unveiled the all new Chip Station. This week, we wanted to show you how the other stations will look for Papa's Taco Mia HD.
First we have the updated Grill Station…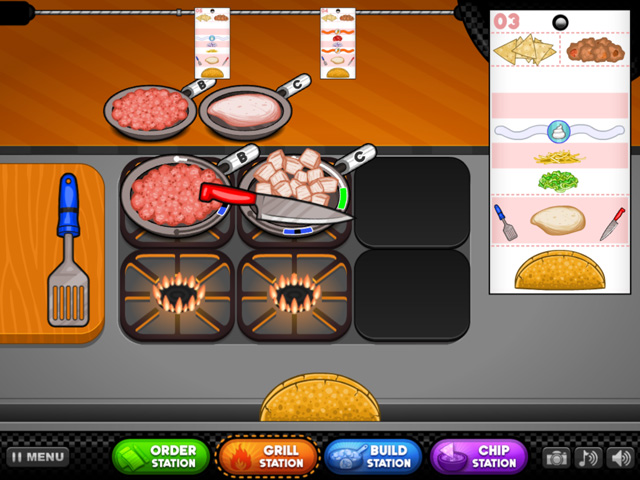 Here we cleaned everything up for the higher resolution screens. We also made room for more meats to cook, and more shells to choose from.
For all the first timers… once you take an order, you will head over to the Grill Station. From there you will choose a meat to cook by dragging it onto an open burner. You will then periodically need to cut and flip the meat by dragging the appropriate tool into the pan. When the meat is fully cooked, you will drag it to a taco shell and pour it in.
From there you will head over to the Build Station…
We completely redesigned the Build Station to make room for more sauces and toppings! Once you have poured all the ingredients onto the taco, you will simply click the green button to close it up and send it over to the Chip Station.
Stay tuned for more Sneak Peeks of Papa's Taco Mia HD!
Comments
Powered by Facebook Comments