Hermine's Ghost Town Adventure
Hermine's jeep runs of gas in the middle of nowhere. The only gas station in the area accepts cash only, and that's a bit of a problem. Can you help Hermine get out of this forsaken place? Play Now!
The Castle Dungeon
You are a brave warrior, who is destined to escape the evil Wizard's castle, defeat all his servants, save the princess and sail into the sunset on your ship. Play Now!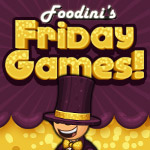 Comments
Powered by Facebook Comments