Epic Cluck
Arm your chickens, and help them work their way down the path while they collect resources and fight enemies! Play Now!
Save the King
Help the balloon-toting knight avoid spikes, obstacles, and enemy knights as he flies towards the king!
Play Now!
Save the Clock Tower
Save the Clock Tower! Help this concerned citizen print flyers for her cause by exploring and talking with the townsfolk. Play Now!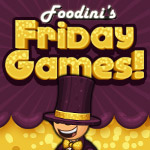 Comments
Powered by Facebook Comments