Viking: Way to Valhalla
The dragon stole your wife, and you have to get her back… Battle evil monsters by tactically combining elements and using the right skills and the right time. Play Now!
Swindler
(classic) Drop tangle and roll your way through this action packed puzzle filled adventure!
Play Now!
The Fancy Pants Adventure World 3
(classic) Fancy Pants Man is back in his 3rd adventure. He must travel through Outer Squiggleville to exotic locations like Canopy Forest, and Bummin' It Beach to find Cute Pants Girl. Play Now!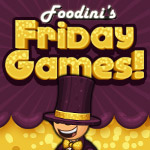 Comments
Powered by Facebook Comments