Dolidon
A squirrel has stolen your key, put on your rollerblades and chase him! Play Now!
Reprisal
Reprisal lets you take control of a tribe, guiding them, building land and making them grow in number. Using special totem powers you can control nature itself, unleashing its full fury on anyone that stands in your way.
Play Now!
Tiny Airships
Fast paced, gameboy themed, steampunkish, retro shoot'em-up. Features fast paced SHMUP gameplay. Try adventure mode with 15 exciting levels taking place in three different sectors of Metrocadia. Play Now!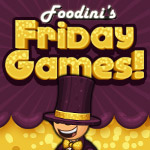 Comments
Powered by Facebook Comments