Flash's Bounty
You are one of the knights of King Maximus who tries to keep West Liberon safe and protect the towns from barbarian attacks. King Maximus will give the King's Bounty to anyone who can find the great Unicorn Sword. Play Now!
Zombie Tactics
Dive into the exciting adventure of Zombie Tactics and make the characters work
together in order to survive the apocalypse!
Play Now!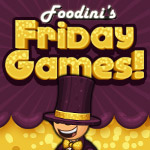 Comments
Powered by Facebook Comments
By