GatherX
Giants have grown a beanstalk to reach your land below. You must fish for food, mine for money, and most importantly, chop down that beanstalk! Save your money, hire helpers and stop the giants from above. Play Now!
OFFS3T
Shift, move, and spin shapes to realign these beautiful offset photos.
Play Now!
Physicar
Jump in your vehicle and drive as fast as possible. Avoid dangerous obstacles and collect coins to upgrade your car. Only the best drivers can collect all achievements and compete for top positions in Wall of Fame. Play Now!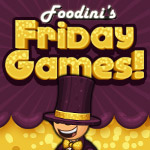 Comments
Powered by Facebook Comments
By