Welcome to my very first Tournament where we will see who is the overall favorite customer (from 2015). This tournament will pit all 100 Papa's Gameria's Character, including Joy and Steven, against each other. to see who is the forums favorite. Matches will be about 24 hours and then i will close the pole and start the next match. In event that I may be away for a time, I will alert you when i go and about when i will be back. The Tourney will be a Double Elimination so this will be a very long tournament. In the event of a tie, I will break it. if you have anymore questions, feel free to pm me.
Here is the brackets:
http://challonge.com/M1PGCT
And here is the current match:
Round 1 of Winners Bracket, Match N:
Maggie vs. Tony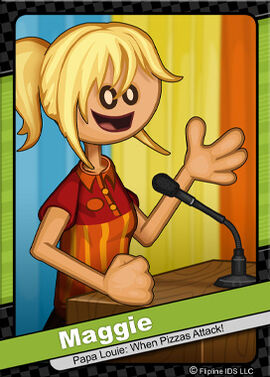 vs.