Total Drama: Huivulai Island
Character #3
Name: Zulema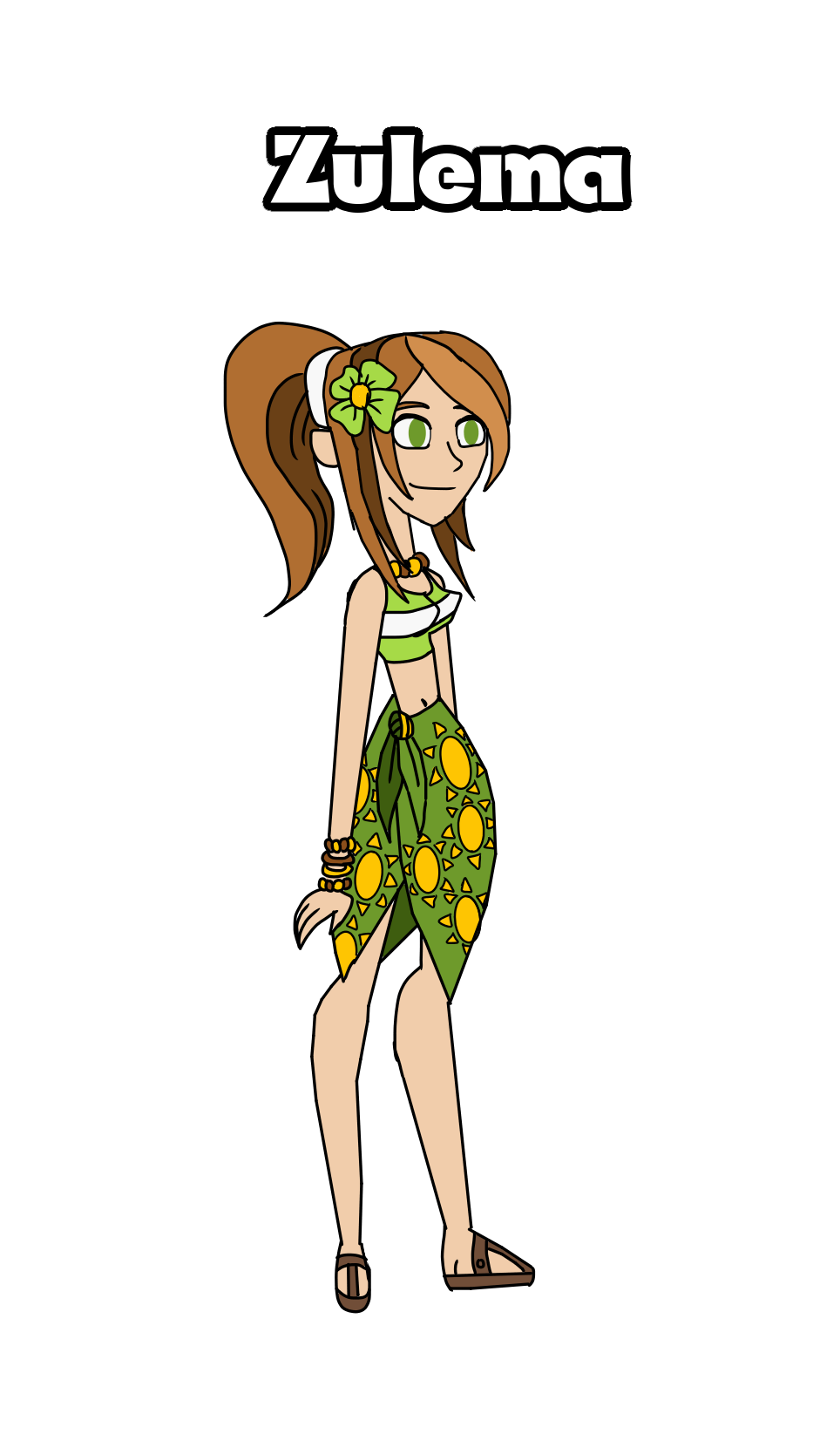 Occupation:
surfer, yoga teacher
Appearance:
she is 5.6 ft tall, She has brown hair, green eyes, wears a white garter that holds her hair. She wears a green flower brooch and wears a bracelet and necklace of the same pattern of colors, brown and gold. She wears a green top with a white horizontal line, wears pants of the same pattern from her top under her olive green skirt with gold suns print and a pair of brown sandals.
Personality:
Zulema is a hippie girl, who has a good relationship with the people around her and usually avoids grudges and bad vibes. She is a very kind, honest and sincere person, she doesn't usually argue or even get angry, but it is still unknown what would happen if she got angry.
Placement
Interview: