Hey Everyone!
Welcome back to another sneak peek of Papa Louie Pals! Papa Louie Pals is an app for phones and tablets that will allow you to create a multitude of unique characters, or Pals. Then you will be able to combine your characters together with scenery, word bubbles and props to create images to share with your friends and family. Outside of the app, you could use those images for all sorts of things like memes, comic strips, or visual fan fiction.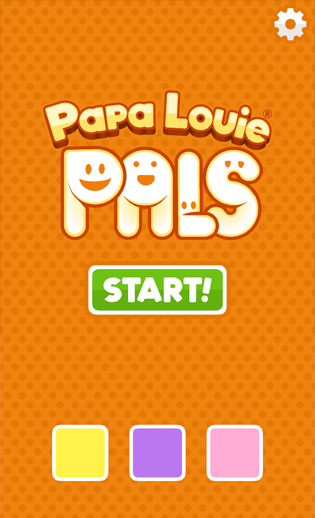 When you first start the app, Papa Louie himself will be there to help you get started.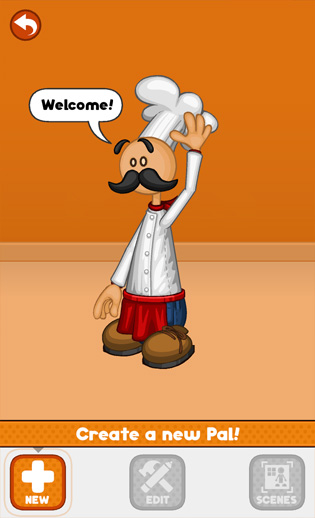 Here you will first need to create a new Pal by clicking the

Button. From there you'll jump right into the core of the Papa Louie Pals editor.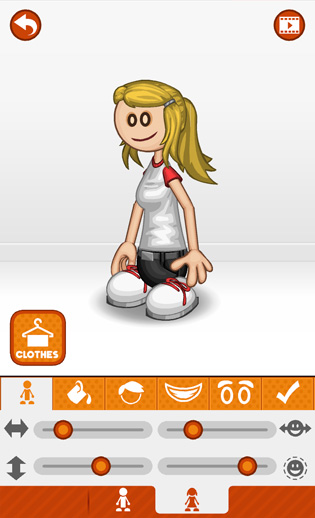 The very first step to crafting your Pal is by adjusting their body in the

"Body" section.
There you can adjust the

body width ,

body height,

posture, and

head size.
Also, at the bottom of this section there are tabs to choose between male or female body types.

That's it for this week's preview, stay tuned for more sneak peeks of Papa Louie Pals!
Comments
Powered by Facebook Comments