Hey Everyone!
Welcome back to another sneak peek of Papa Louie Pals! This week we will be showing you how to change the backdrop of a scene. Last week, we showed you how to choose Pals and add them to your scene.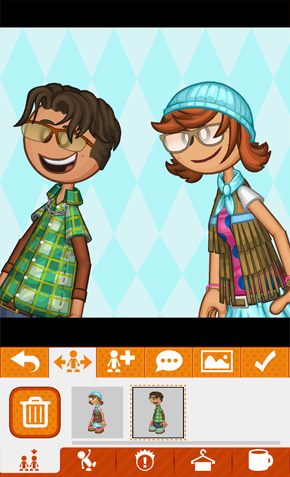 As you may have noticed, the scene's backdrop had a light-blue diamond pattern. This can be changed by clicking on the 

 Backdrop button.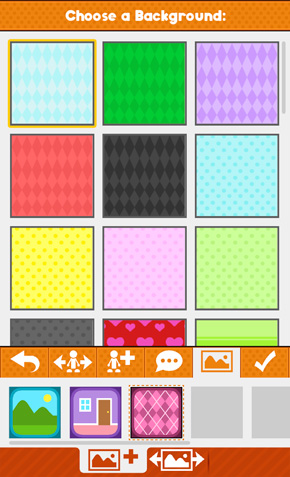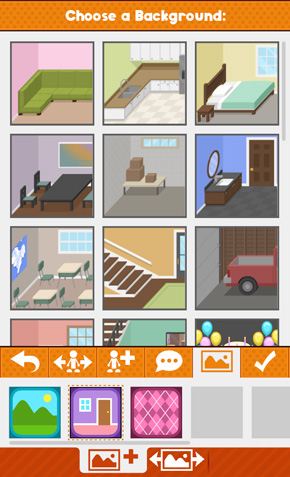 This will take you to the Choose Backdrop Section. Here you can pick from a wide variety of backdrops that are divided into three catagories:

Pattern Backdrops


 Inside Backdrops


 Outside Backdrops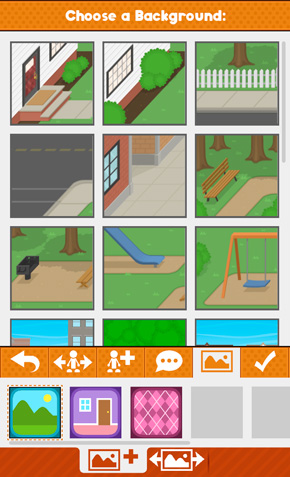 Although the thumbnails for the inside/outside backdrops are square, the actual image is much wider.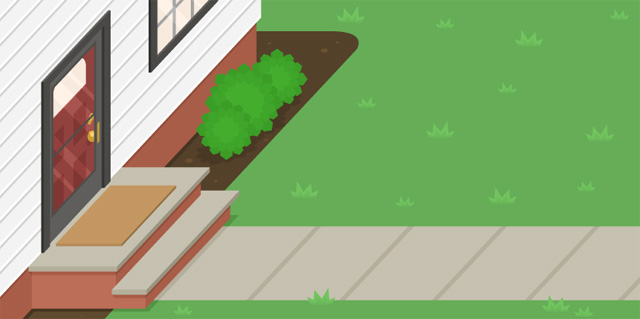 Once you have decided on the backdrop that you want, just click on it's thumbnail to place it into the scene.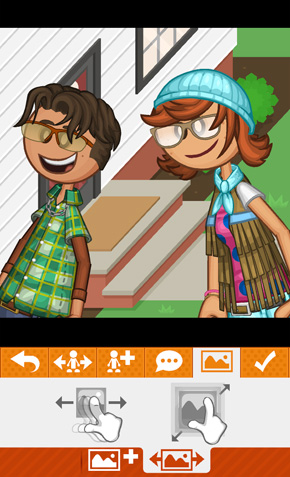 Once the backdrop is in place, you can move it, zoom it, or shrink it using these gestures:

That's it for this week's preview, stay tuned for more sneak peeks of Papa Louie Pals!
Comments
Powered by Facebook Comments