Hey Everyone!
Welcome back to another sneak peek of Papa Louie Pals! This week we are introducing Customer Packs to the App. The one below is the Papa Louie Customer Pack which is themed around one of our first games, Papa Louie: When Pizzas Attack! This pack is FREE while others can be unlocked for a very low price. A pack comes with 8 customers, each with their own alternate outfits. Along with those, the packs also feature 14 new props that your Pals and customers can use in the scenes.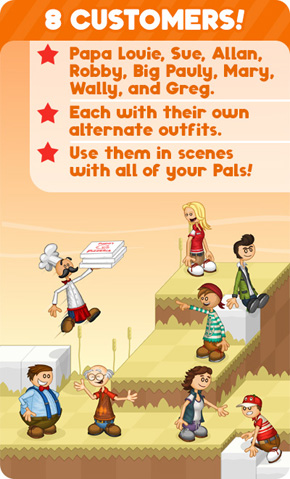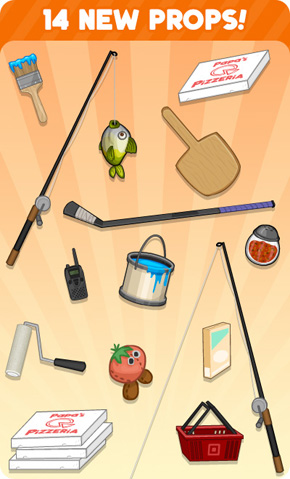 Also included are 18 clothing items and 18 backdrops!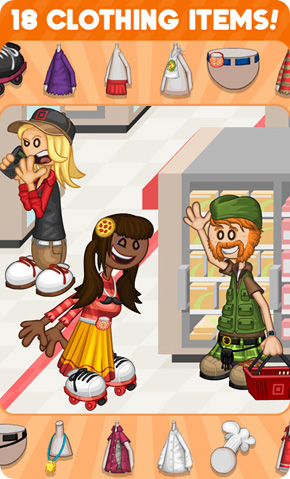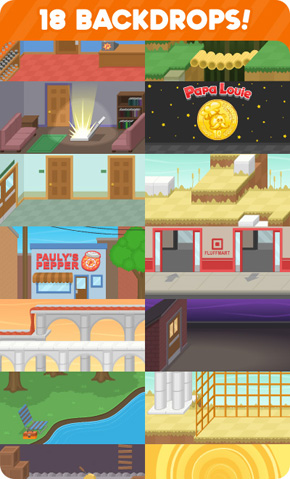 Unlocking a Customer Pack is simple, and can be done right from the title screen. You can also unlock them from within the Scene Editor.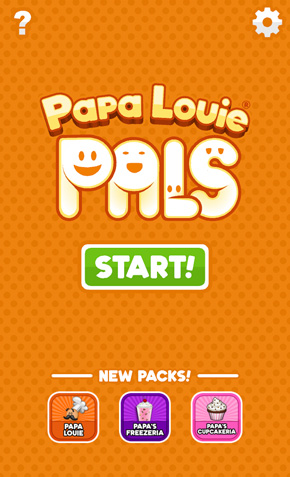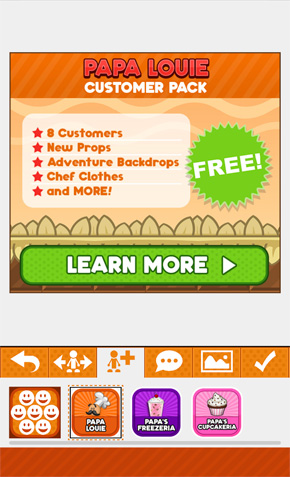 After you have unlocked a Customer Pack, you can create a scene and add your favorite customers to it by going to the

Add Pal section and clicking on the appropriate Customer Pack. Once you have chosen your customer, tap on them and go to the  

 Wardrobe subsection to switch between outfits.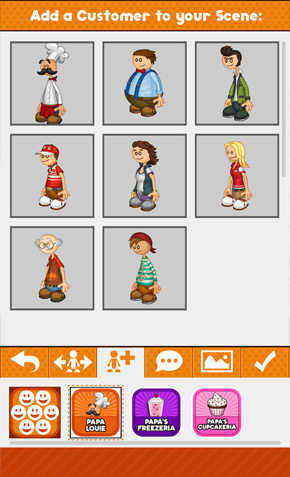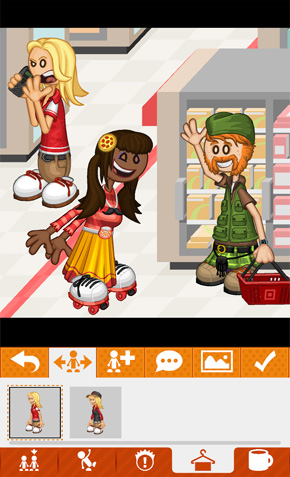 That's it for this week's preview, stay tuned for more sneak peeks of Papa Louie Pals! 
Comments
Powered by Facebook Comments