Hey Everyone!
Today we would like to show off the Dough Station for the HD and Web versions of Papa's Scooperia! But first, lets take Alberto's order…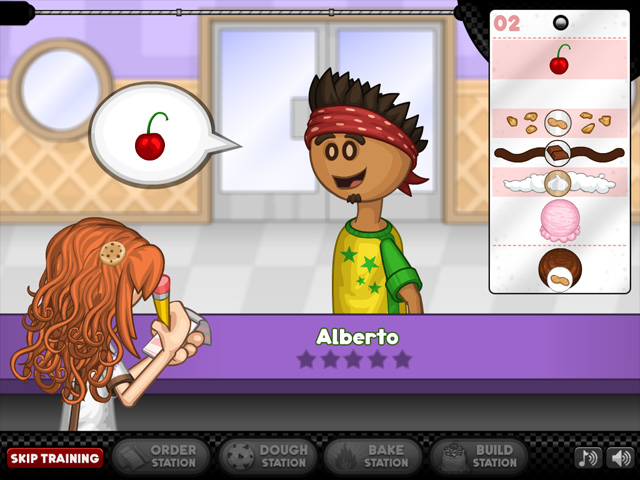 Once you have taken your customer's order, you will head over to the Dough Station.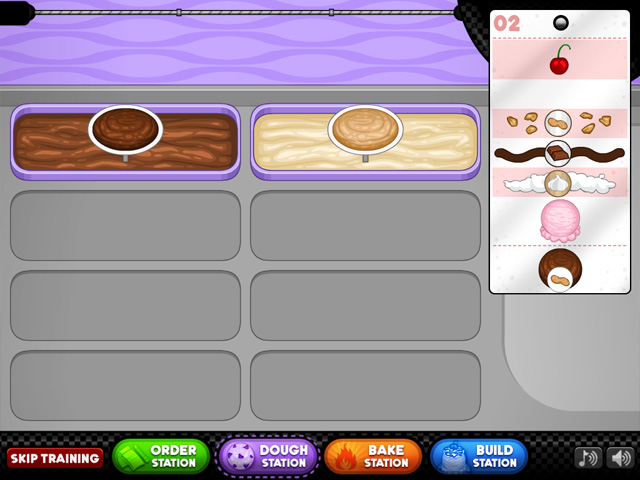 Once there, you will first choose the cookie dough for your order. In this example, we are going to scoop some fudge cookie dough.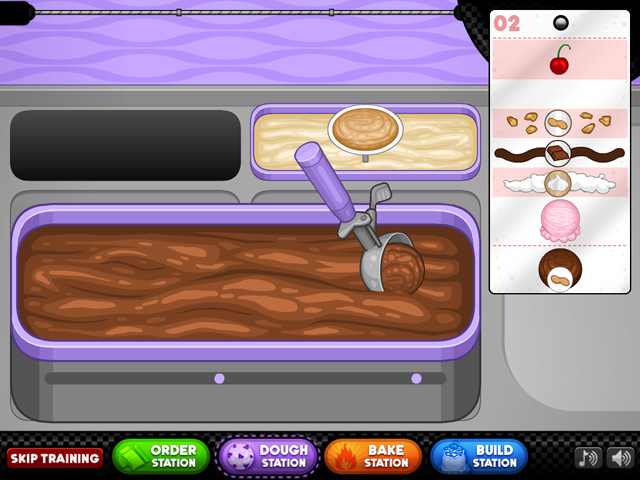 Once you choose the dough, the bin will enlarge and you will be able to carefully scoop a ball of dough.
After you have scooped out some dough, the bin will slide away to reveal the mixables. For this order, Alberto wants a peanut fudge cookie. Simply drop your scooper into the mixable bin to get a nice helping of peanuts mixed into the dough. Once that happens, the dough ball will roll on over to the Bake Station.
Stay tuned for more sneak peeks of Papa's Scooperia!
Comments
Powered by Facebook Comments