Hey Everyone!
Today we would like to show off the Bake Station for Papa's Scooperia!
On the left side of the oven, you will see the dough balls that you made from the Dough Station. Below the oven are three empty plates.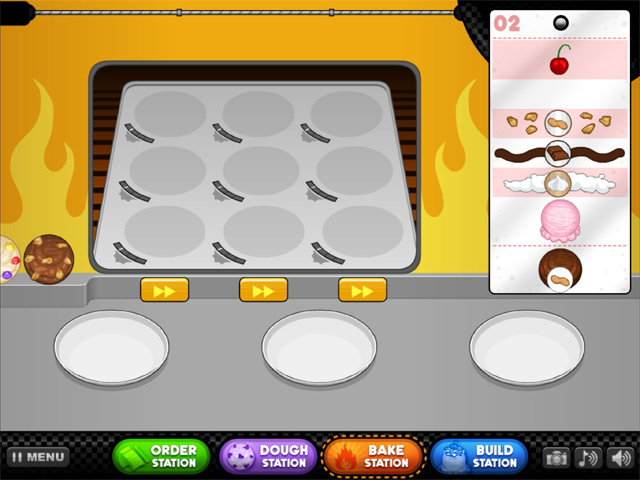 As cookies finish baking, you will drag them to a plate. If your order calls for more than one cookie, the plate will expand to fit up to three of them.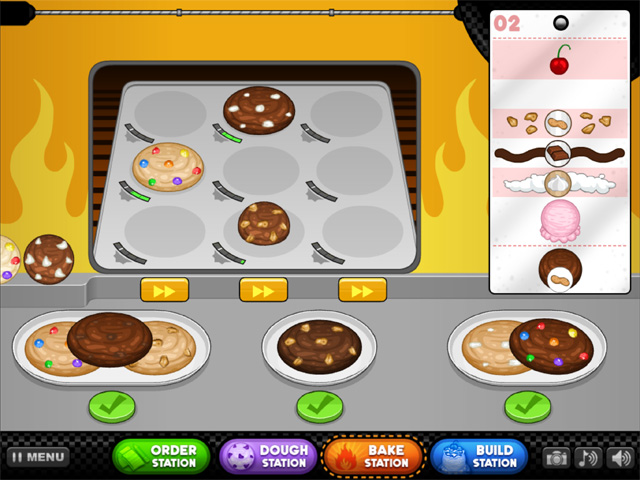 When the cookies for an order are done and on the plate, simply click on the green button below the plate to send them off to the Build Station!
Stay tuned for more sneak peeks of Papa's Scooperia!
Comments
Powered by Facebook Comments