Hey Everyone!
This week we are diving into Papa's Scooperia To Go! We previously mentioned how we are developing a brand new "To Go" game engine for Papa's Scooperia and now we can finally start showing off our progress.
For the new engine, we are making it compatible with all sorts of mobile phone screens sizes and shapes. This includes the iPhone X which introduces a whole new range of design challenges. Along with this, the new "To Go" engine visuals be be crisper, and more detailed just like their tablet counterparts.
With the new engine comes a few extra additions like… STICKERS!!! Below is a good example of Papa's Scooperia To Go running on an iPhone X.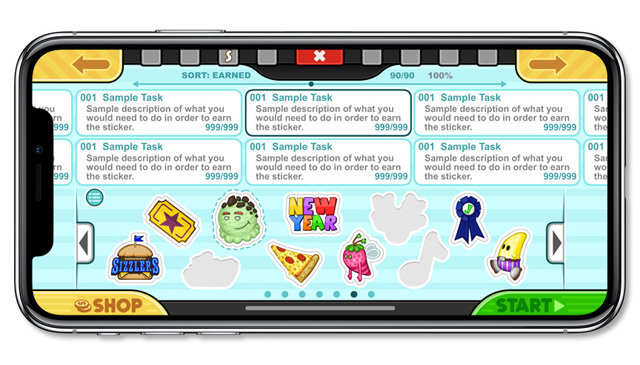 For those of you unfamiliar with our Sticker system, you can read this blog post that goes over the system found in our Web and HD gamerias.
http://www.flipline.com/blog/archives/7068
Stay tuned for more sneak peeks of Papa's Scooperia!
Comments
Powered by Facebook Comments