Hey Everyone!
This week we are announcing a huge addition to Papa's Scooperia To Go! We have been getting so many requests to add this to the To Go games, but it just wasn't possible with the old game engine. But now, we can finally have…
Custom Workers!!!!
That's right, now you can choose to play as Carlo, Koilee, or you own customer worker. Check out all the sections below: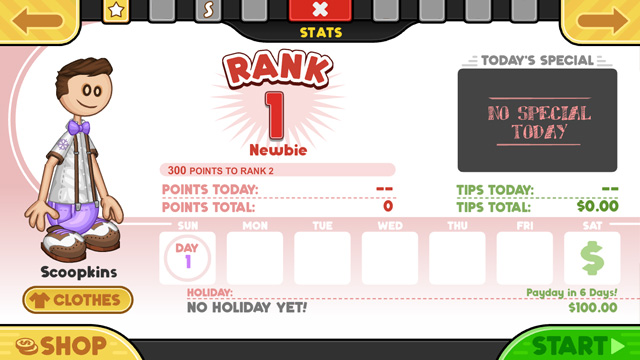 You can change your worker's clothes and appearance from the "STATS" menu screen. Just click on the CLOTHES button below your worker. From there you will find a whole new batch of interfaces inspired by Papa Louie Pals.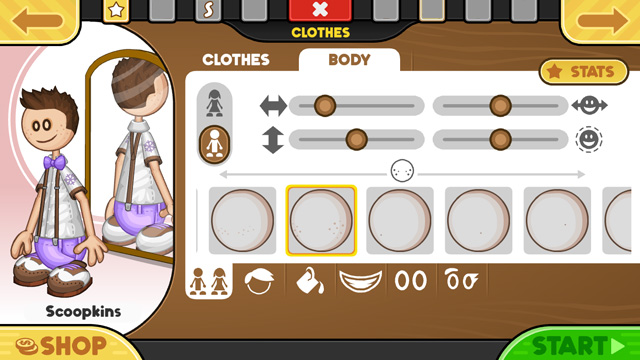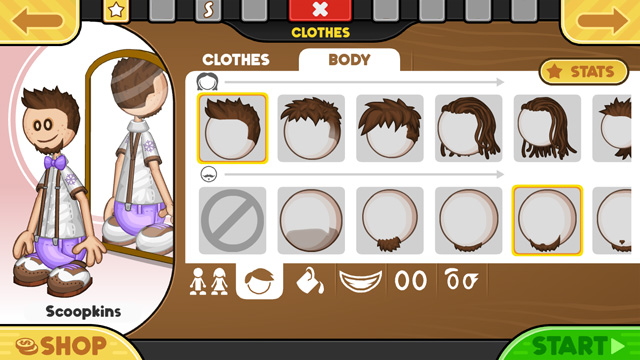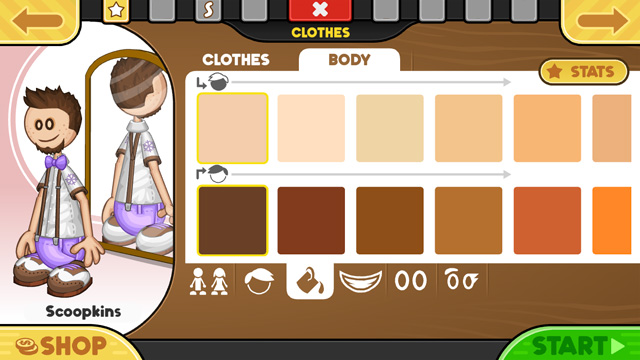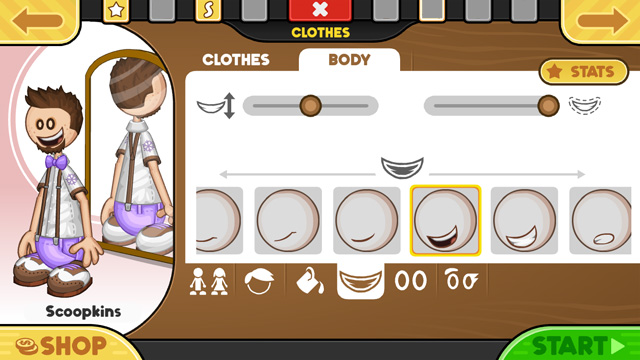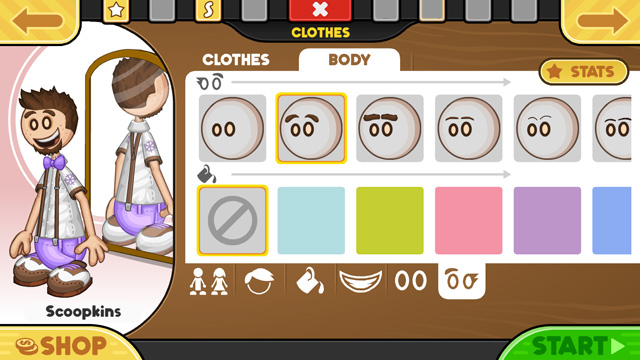 The CLOTHES tab features all the clothing that you have acquired in the game. This example below is pretty light on clothing examples because it is the beginning of the game, but you get the idea.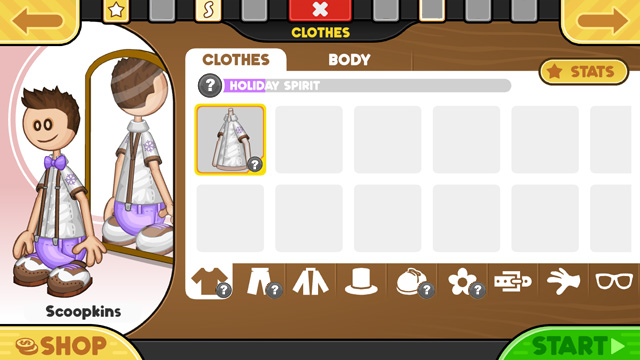 Stay tuned for more sneak peeks of Papa's Scooperia!
Comments
Powered by Facebook Comments