Hey Everyone!
This week we are showing off yet another feature finally making its way to a To Go game…
The Parade!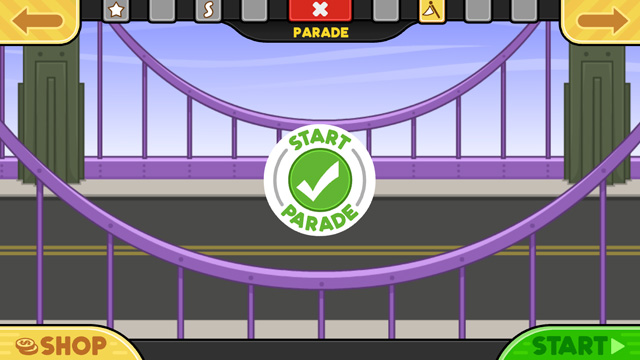 In Papa's Scooperia To Go, the parade will be one of the main menu sections that you can access by either clicking on the flag icon, or by paging through the sections using the left and right buttons. When you first get to the section, all you have to do is click the green check mark to start the parade rolling down the Briny Gate Bridge.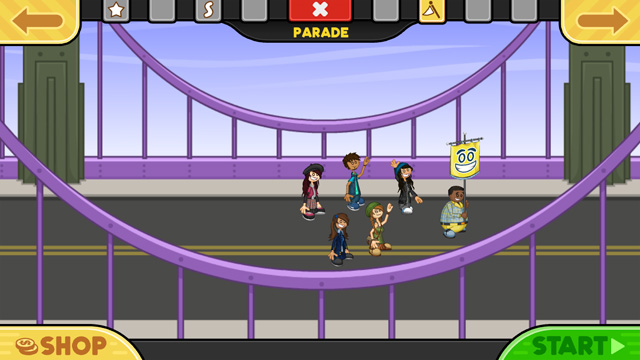 Stay tuned for more sneak peeks of Papa's Scooperia!
Comments
Powered by Facebook Comments