Hey Everyone!
This week we are showing off the Bake Station for Papa's Scooperia To Go!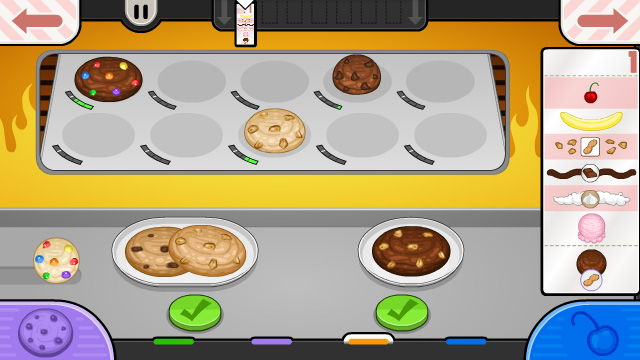 You'll definitely notice some similarities to the HD/Web Bake Station. However, for the To-Go version we could only fit two plates instead of three. On the plus side, you can fit one extra cookie in the To-Go's oven!
Stay tuned for more sneak peeks of Papa's Scooperia!
Comments
Powered by Facebook Comments