Hey Everyone!
This week we wanted to wrap up the Build Station in Papa's Scooperia To Go! Here you will see the new and improved to-go style carousel of toppings. We are so proud of this new to-go game engine and its ability to render the graphics in super high detail.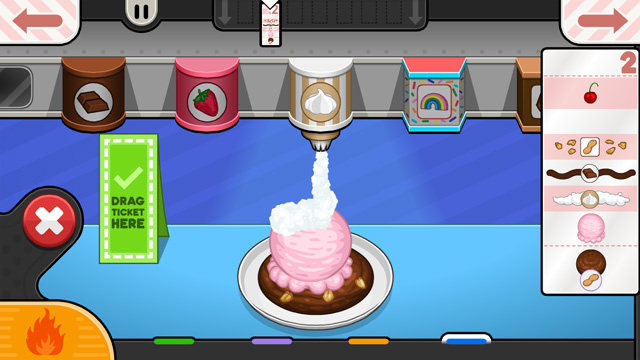 Simply scroll through the toppings until the one you need is highlighted in the center of the screen. Then drag your plate left and right to evenly pour the syrups and shakers. For toppings like cherries and bananas, they wont drop until you release your finger from the plate, this allows you to drag the plate around and top those extra wide three-scoop sundaes with precision. When you are done with the sundae, just drag the ticket over the green box to send it to your patiently waiting customer.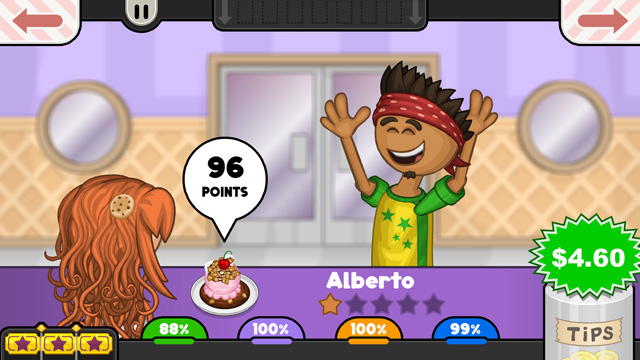 Stay tuned for more sneak peeks of Papa's Scooperia!
Comments
Powered by Facebook Comments