Hey Everyone!
Hope you all are having fun with Papa Louie Pals! We have a big addition for the next update…
Custom Flipdecks for all your Pals!
For this next update, when you browse through your Pals, you will see a new FLIPDECK button below their name.
When you click on it, their very own Flipdeck card will spin into view! Simply drag left or right across the card to flip from front to back. From there you can Edit either side of the Flipdeck, Take a photo of it, or share with your friends.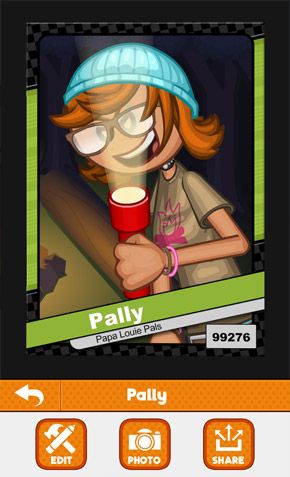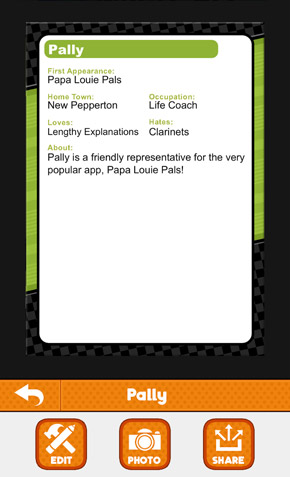 When editing the front of the card, you change and adjust the background image just like a normal Scene. You can pose, flip, move, scale and change your Pal's expression. Props are also available to give to your Pal. On the back of the card, you can add all sorts of information about your Pal. The different categories are: first appearance, hometown, occupation, loves, hates, and plenty of room for a long biography.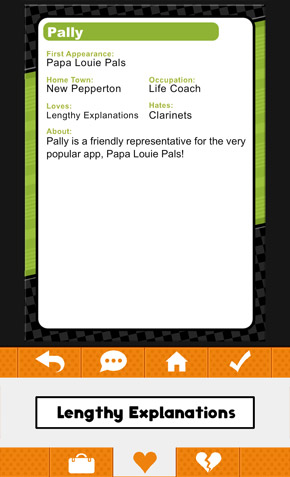 How's that for some exciting news!
Here are a few fan-made scenes from Papa Louie Pals!  Don't forget to use #papalouiepals when posting your favorite scenes! For more detailed information click here.
Get it today for iPhones, iPads,  Amazon Fire Tablets, Android Phones, and Android Tablets!

 iPhone & iPad: bit.ly/PAPAPALS

 Google Play: bit.ly/2Gb3u0o

 Amazon Appstore: amzn.to/2G8nGjP
Comments
Powered by Facebook Comments