Hey Everyone!
In Papa's Scooperia we introduced you to the concept of Evolving Orders. Where as a customer levels up, their order gets bigger and more complex.
It was a cool concept that made sense for cookie sundaes, but didn't naturally work with other types of food restaurants. Luckily, Papa's Donuteria To Go is a perfect game for re-introducing Evolving Orders!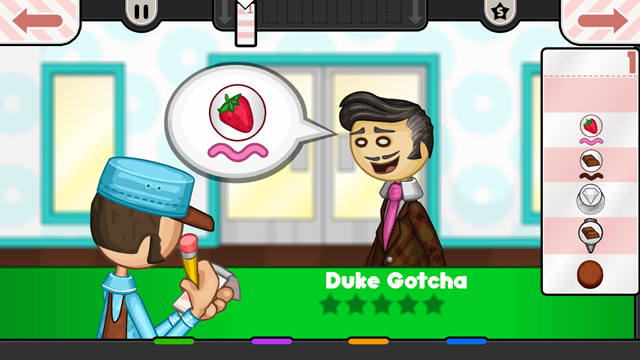 In the original version of the game, customers always ordered three donuts. However, it was somewhat overwhelming when a player first started the game. So now, new customers will start off with ordering just one donut. When you level them up to Bronze, then they will start ordering two donuts. Once they become a Silver they will order their fully evolved order of three donuts.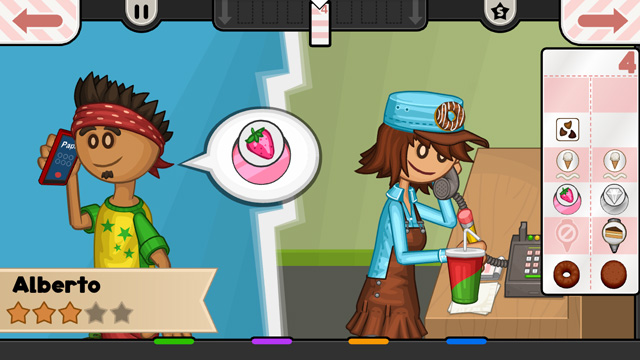 There will also be exceptions to this, like when a customer is placing a delivery order, they will ask for more than one donut. Closers will always order three donuts so be prepared.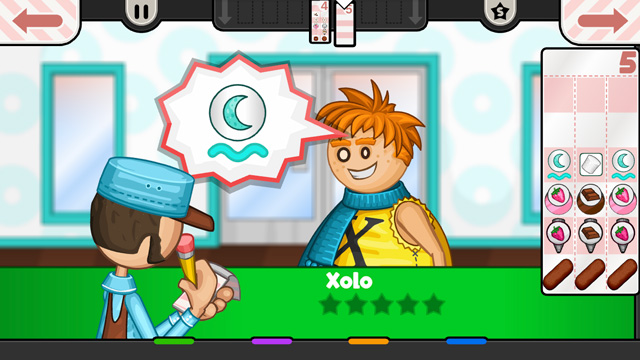 Stay tuned for more sneak peeks of Papa's Donuteria To Go!
Comments
Powered by Facebook Comments