Hey Everyone!
This week, we are showing off the new Dough Station for Papa's Donuteria To Go!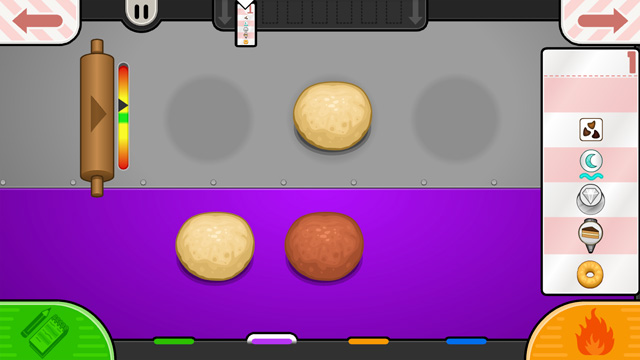 In the original game, everyone ordered three donuts. So once you put all three dough balls on the table, a rolling pin would flatten them out and move to the cutting stage. However, in Papa's Donuteria To Go, you might have an order for three, two, or just one donut. So now, you will click on the rolling pin to flatten out however many dough balls you may have placed. But first, make sure you tap the rolling pin when the arrow lines up with the green center of the meter.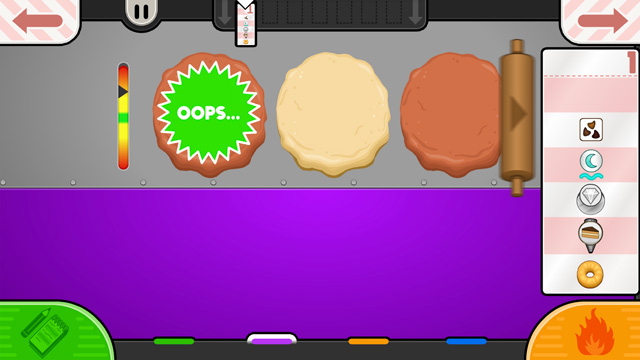 If you don't time your tap correctly, the dough might turn out lumpy resulting in a subpar donut.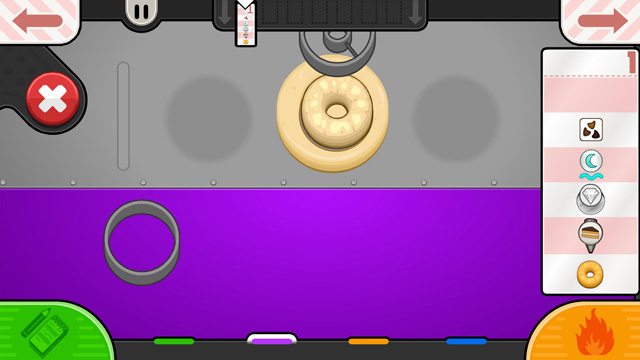 After you have flattened out your dough, metal shape cutters will slide into view. Just drag them over the dough to cut out the correct shape for the order. From there, you'll move onto the Fry Station.
Stay tuned for more sneak peeks of Papa's Donuteria To Go!
Comments
Powered by Facebook Comments