Hey Everyone!
This week we wanted to show off the new Build Station in Papa's Cheeseria To Go! But first we have to quickly take Sasha's order…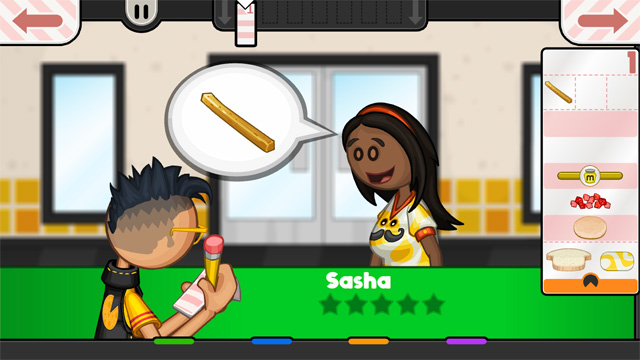 From there you will go to The Build Station where you will first have to pick the correct bread…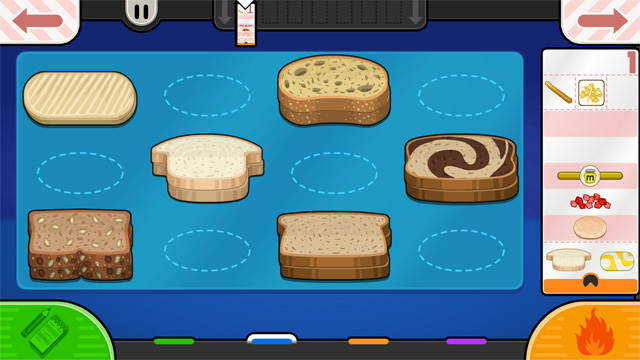 After that, you will scroll through the carousel of cheeses to find the correct one. Then drop the slices on each piece of bread…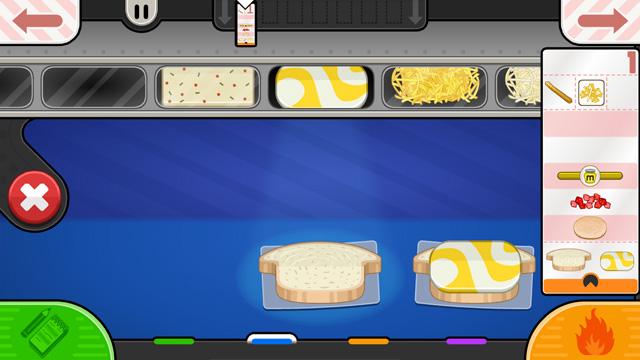 Once you dropped the last slice of cheese, the topping bins will drop in an you can start building your sandwich…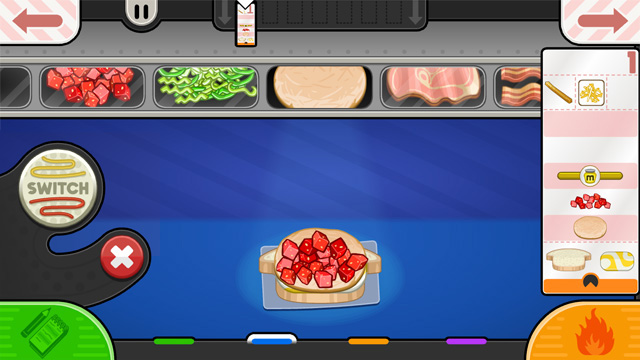 To add a sauce, simply hit the Switch button to toggle between Sauces and Toppings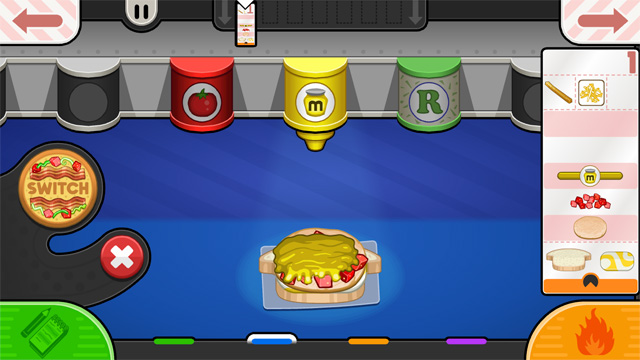 To finish up your sandwich, hit the Switch button again and find the large bread bin. This bin has the top bread and cheese all ready to go. Drop it on the sandwich and it will head on over to the Grill Station.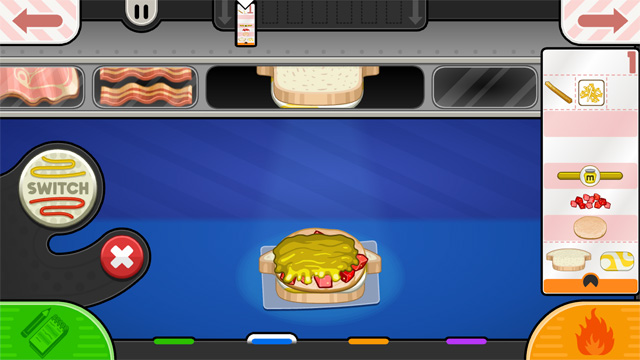 Stay tuned for more sneak peeks of Papa's Cheeseria To Go!
Comments
Powered by Facebook Comments