Hey Everyone!
This week we wanted to show off the Fry Station in Papa's Cheeseria To Go!
Once you have successfully toasted and sliced your Grilled Cheese, you'll head on over to the Fry Station where you can fry up a variety of fries to accompany your customer's sandwich.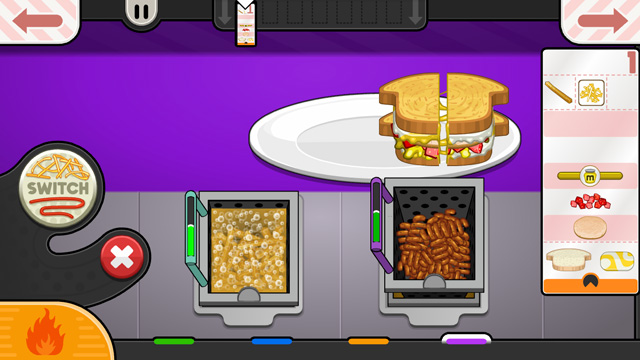 You can quickly switch between the fry bins and the topping bins by hitting the SWITCH button on the left.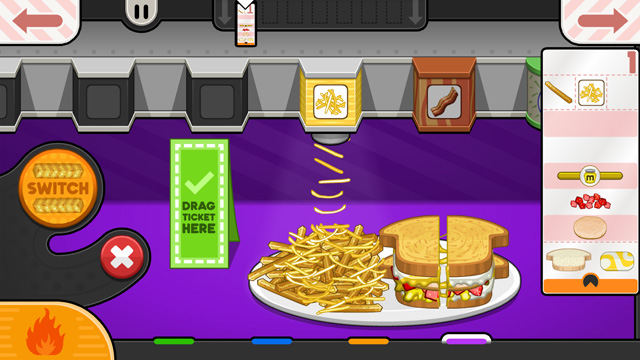 Once you've added all the correct toppings, simply drag the corresponding ticket to the green ticket tent to send the order off to the customer.
Stay tuned for more sneak peeks of Papa's Cheeseria To Go!
Comments
Powered by Facebook Comments