Hey Everyone!
For this week, lets check out the Cook Station in Papa's Sushiria To Go!
After taking an order from a customer, you will first need to head over to the Cook Station. Here you will cook the rice in our patented Sushi Square rice cooker. Don't forget to add the sushi vinegar halfway through the cooking process. When the rice is ready, unroll the sushi paper onto the bamboo mat and drag the Sushi Square over the paper. The machine will spread the rice over the paper and send it off to the Build Station.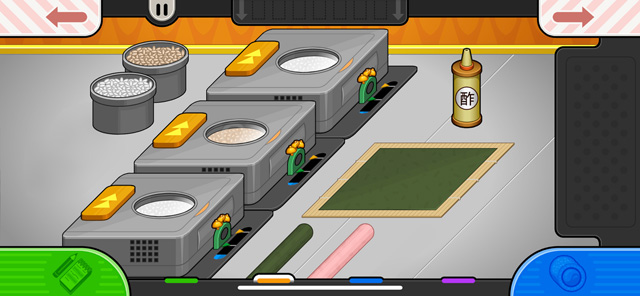 Stay tuned for more sneak peeks of Papa's Sushiria To Go!
Comments
Powered by Facebook Comments