Hey Everyone!
In the last few weeks we have been walking you through the Build Station for Papa's Sushiria To Go. We have already cooked the rice, filled the sushi, and added the toppings. Now all that is left is to cut the sushi into eight bite-sized pieces.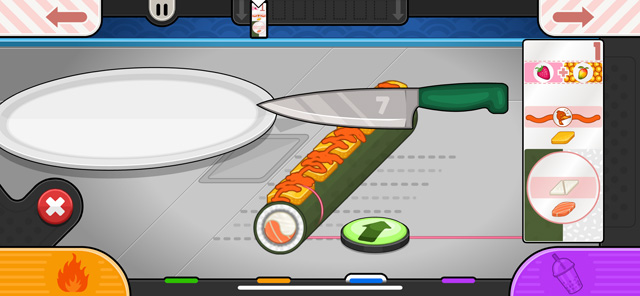 When you first get to this stage, all the topping bins will have moved away. Then, all you will see is your sushi roll, a plate, a sharp knife, and a sliding button. To cut the sushi, simply drag the green button upwards until the laser-guide lines up with the dotted lines. Then release the button to drop the knife and cut a piece of sushi.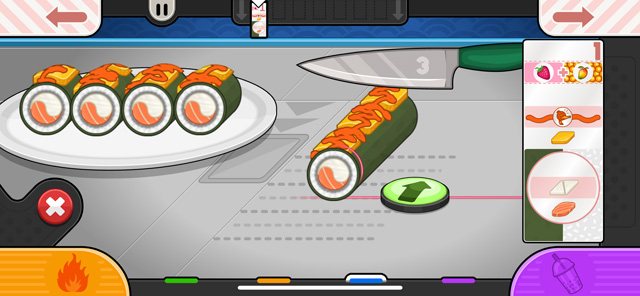 You will do this seven times until you have eight perfectly cut pieces of sushi on your plate. Once that has happened, the plate with your customer's sushi will slide over to the Tea Station.
Stay tuned for more sneak peeks of Papa's Sushiria To Go!
Comments
Powered by Facebook Comments