Hey Everyone!!!
Only 4 More Days before Papa's Pastaria To Go is here! Today we will take you through the Build Station.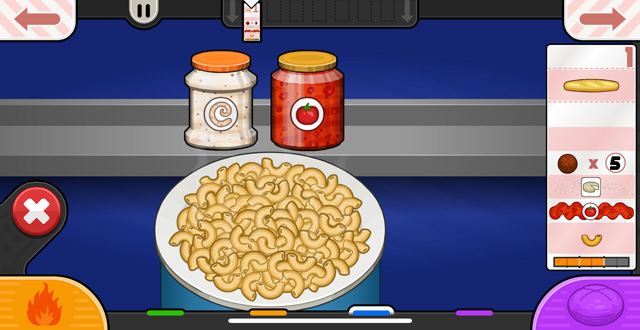 First, you will choose a sauce to spread over top the noodles. In the screenshot above there are only two sauces unlocked, but expect a full shelf by the time Papa Louie comes around.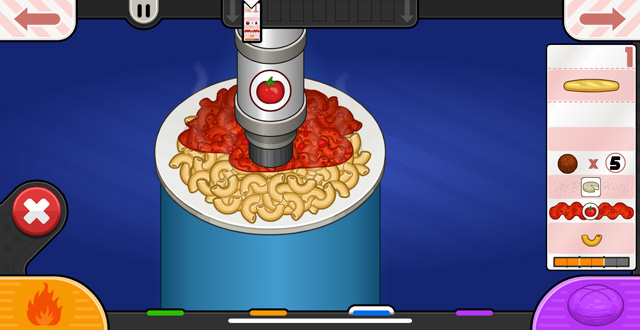 Once the sauce has been selected, you will slowly pour the sauce on the noodles.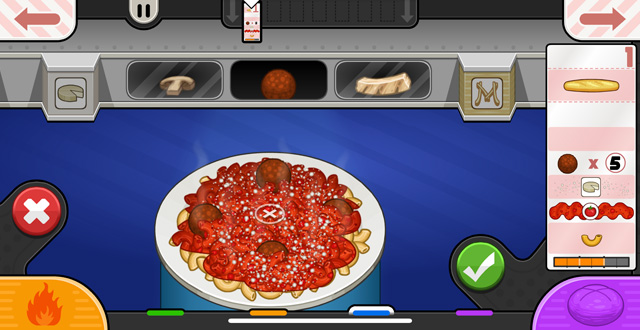 From there, you can add a variety of toppings to your plate of pasta. Once everything is good to go, you will send the order over to the Bread Station.
Stay tuned for more sneak peeks of Papa's Pastaria To Go!
Comments
Powered by Facebook Comments