Hey Everyone!!!!
Papa's Mocharia To Go will be debuting a helpful new feature that we have been wanting to include for quite some time.
Don't you just hate when you serve your customer an order, awaiting perfection, but stunned by an unexpectedly lower score. How did that happen??? I did everything right!?! It must be something wrong with the game! WHY FLIPLINE WHYYYYYYYY!!!!!!!!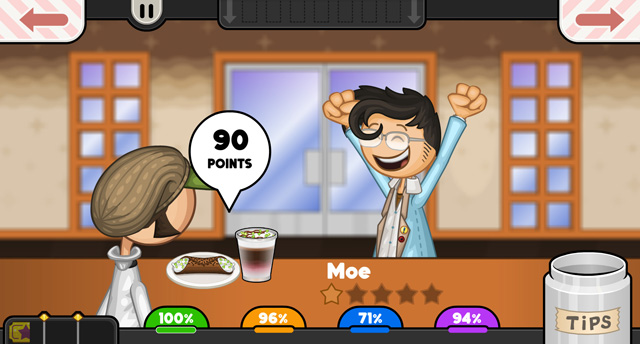 Well stress no more with our handy-dandy new Score Details Report. Once the initial shock wears off, you can pause the game and go to the Help Section (the "?" button). Right at the top will be your Score Details report that logs each order as you complete it during your work day. There you can drill into all the ways you single-handedly messed up that seemingly perfect order.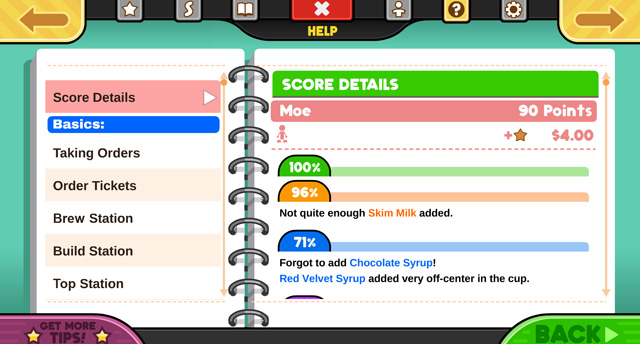 Stay tuned for more sneak peeks of Papa's Mocharia To Go!
Comments
Powered by Facebook Comments