Hey Everyone!!!!
Last week we went over how to froth the milk in the Brew Station of Papa's Mocharia To Go. This week we will tackle the mechanics of brewing espresso!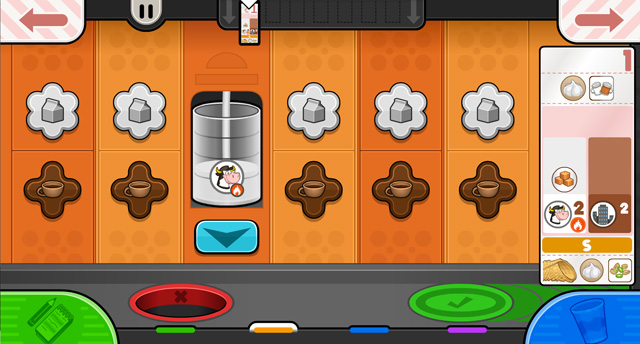 As you can see the milk is still slowly getting frothed and heated.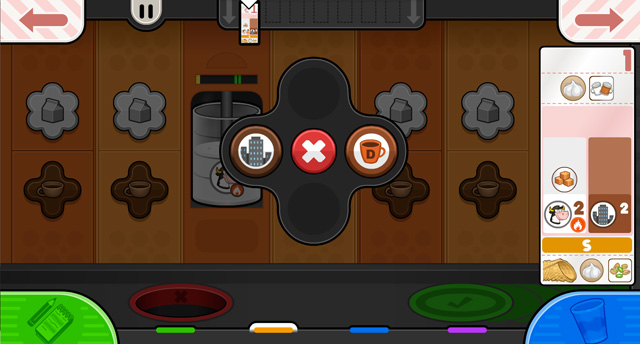 First you will click on the espresso button on one of the brewing machines. That will bring up all the available types of coffee. Here, we will be choosing City Roast.
From there, it will ask you how much coffee needs to be sent through the grinder. For this order, we will need enough for 2 shots of espresso, so we will press the #2 button.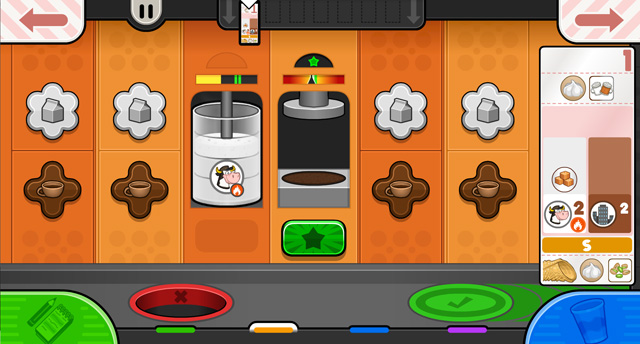 After the coffee grounds are prepared, you will need to tamp them down by clicking the green button when the meter arrow is within the green zone.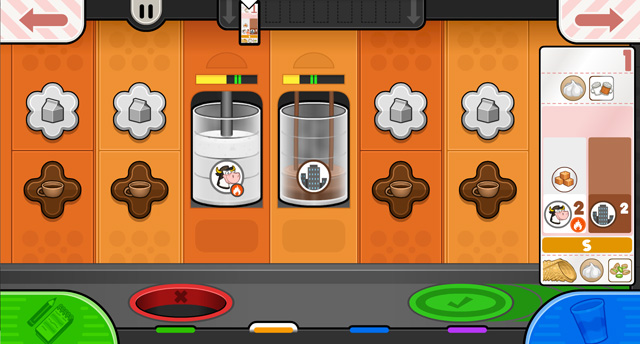 After that, the espresso will slowly brew. Once the milk or espresso is finished simply drag that cup to the green check pad.
Stay tuned for more sneak peeks of Papa's Mocharia To Go!
Comments
Powered by Facebook Comments