Renegade Racing
Complete missions as you race through 18 action-packed levels, with 12 different vehicles to unlock and upgrade! Play Now!
Color Tanks
Tanks… Shooting colors… At each other… Through 27 epic fast-paced levels! Featuring 6 heroic boss battles and 15 marvelous upgrades… Epic!
Play Now!
400 Years
A calamity is coming and you have to embark on a journey to stop it. You only have 400 years. Play Now!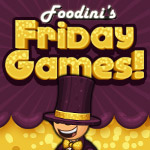 Comments
Powered by Facebook Comments