Turbo Rally
Race across all the continents in different conditions to be the world rally champion. Race in deserts, snow, mud tracks and road, gain money for finishing and upgrade your cars and buy new ones. Play Now!
Caribbean Admiral
Rebuild a powerful fleet and rescue your little pirate sister after she was kidnapped during a strange encounter with a powerful ghost ship. Enjoy 12 different ships each with lots of upgrades.
Play Now!
Frizzle Fraz 3
This Frizzle is off in search of his lost friends, the Little Frizzles. Help him rescue them and collect the keys he needs to complete each level in this cute action game. Play Now!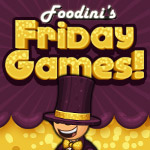 Comments
Powered by Facebook Comments