Orbox C
Orbox C is a great mind challenging game! Move the orbox in beautiful space levels. You will have various missions to go. It will push your logical abilities to work and a good training! Think ahead or trace backward path. Play Now!
Forest Guardians
Forest Guardians is a Tower Defense RPG game with 27 unique levels. Each tower can be augmented indefinitely with seven different ECOs, each of which has it's own special abilities.
Play Now!
Flip and Go
Help this love sick alien collect tons of candy and deliver it to his waiting girlfriend. Solve puzzles and reach distant candy by flip flopping the levels. Play Now!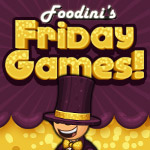 Comments
Powered by Facebook Comments